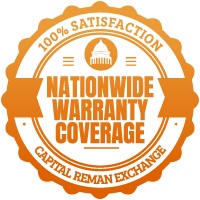 Capital Reman Exchange provides complete services for everything you need to service to overhaul diesel and natural gas remanufactured diesel engines. We offer a full range of parts and components to meet your needs and preferences. Whether you need remanufactured parts and accessories or reman engine overhaul service, Capital Reman Exchange is here to help. In addition to remanufactured diesel engines we also offer a wide selection of used engines. We are also a source for a variety of low hour used engines "running take outs" Click Here. 
When an engine fails it is typically due to a component malfunction. Many of these component failures are not catastrophic in nature. Quality control specialists can determine whether or not the part can be remanufactured. If the problem is minor the part is tested against OEM specifications and rebuilt as if it were brand new.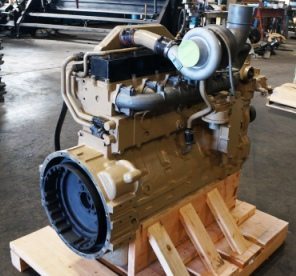 Imagine buying a completely brand new engine or engine part for half of the cost of walking into a dealership. This what you get with remanufactured diesel engines and reman parts: The same quality, craftsmanship and attention to detail as if it came straight off of the factory assembly line. Remanufactured diesel engines and reman parts are not built to our standards; they are built to the original OEM specifications which means there is 100% transparency in our processes. We stand behind our work and even offer warranty programs on remanufactured parts, aftermarket parts and engine service. We offer a 1 Year Unlimited Miles Warranty on all of our remanufactured diesel engines and parts.
On top of OEM specifications, we are an AERA level machine shop which means we follow strict guidelines with our reman parts and remanufactured diesel engines. If you have questions regarding the reman process read about it on our FAQ page.
Some of Our Quality Control Processes for Reman Engines Include:
•    13 Point Engine Build Specifications Review
•    15 Point Core Check In Process
•    12 Point Engine Assembly Process
•    11 Point Quality Control Process
•    7 Point Engine Long Block Process
•    9 Point Engine Short Block Process


•    21 Point Engine Teardown Process
Engine Rebuilds vs. Remanufactured Diesel Engines
Engine rebuilds differ from remanufactured engines in a few key ways, although they are similar. Rebuilding an engine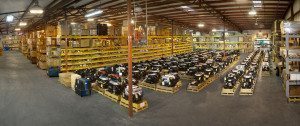 typically consists of inspecting, cleaning and replacing only severely exhausted parts. Parts that are in still in workable condition are reused versus a complete replacement. Rebuilt engines are still excellent machines but the quality varies from component to component.
Remanufactured diesel engines take the concept of engine rebuilds to a higher level of craftsmanship. The remanufacturing process means to make the engine as close to brand new as technology will allow. The majority of engine parts are replaced with reman parts or OEM parts. Most engine rebuilds do not dive deep into the engine core. With remanufactured diesel engines all core matter is inspected and tested against the original manufacturer specifications for architectural measurements.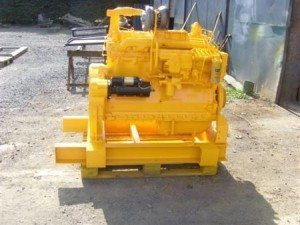 New OEM parts are either produced to the same production standards as the original engine or are replaced with newer model parts, thus making the reman engine more efficient than before. Quality control standards ensure the reman engine performs as well or better that it did when it rolled off the assembly line for the first time.
Used Engines vs. Reman Engines
Consequently, many used engines contain parts that can be described as "best available". These used parts are not cleaned or inspected for structural imperfections. These are parts typically come from scrapyards or are left over parts from mechanic shops. The danger of relying on used parts is that maintenance history and service dates are often unknown. Albeit the cost of used engines or used parts is less than remanufactured diesel engines or reman parts, the risk of failure is inherently high.
We offer one of the most comprehensive warranties in the business. Our warranties include parts, labor and progressive damage. We offer a 1 year warranty on remanufactured parts, typically a 2 year warranty on aftermarket diesel parts and a 1 year warranty on aftermarket natural gas parts. In addition to our parts warranties, we also offer a 1 year warranty on engine services.
Typical Cost Savings
The fact is that a remanufactured diesel engine from us is just as good or better than going to the dealership. We use the same parts and the vast majority of our machinists and engine builders have all worked for the major dealerships. On average we save our customers 47% on parts and engines over the dealerships. It is not uncommon to pay two, three or even four times the cost at a dealership for a new engines vs. a remanufactured diesel engine from Capital Reman. Take a look at the average engine costs comparisons below.

Common Reman Parts Include:
•    Camshafts
•    Crankshafts
•    Lifters
•    Connecting Rods
•    Cylinder Heads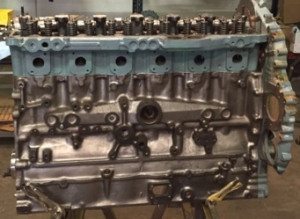 •    Cylinder Blocks
•    Turbochargers
•    Water Pumps
•    Rocker Arms
For customers who prefer original equipment, we can provide new OEM parts for diesel and natural gas engines.
Typical OEM Parts and Aftermarket Parts Include:
•    Clutches
•    Turbochargers
•    Air and Gas Starters
•    Overhaul Kits
•    Injectors
•    Transmissions
•    Water Pumps
Engine Overhaul Kits
Remanufactured diesel engine overhaul kits include everything you need to rebuild your engine quickly and efficiently. We have both in-frame overhaul kits and out-of-frame overhaul kits.
In-Frame Overhaul Kits Include:
•    All Bearings
•    Rings
•    Pistons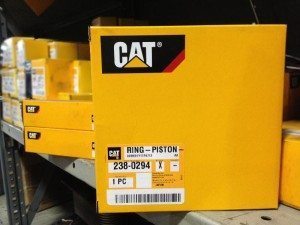 •    Liners
•    Pan Gaskets
•    Upper Gasket Set
Out-of-Frame Overhaul Kits Include:
•    All Bearings
•    Rings
•    Pistons
•    Liners
•    All Gaskets
•    Front / Rear Seals
•    Rocker Box Gaskets
1 Year Warranty Program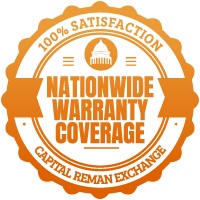 REMANUFACTURED CAMSHAFTS, LIFTERS/FOLLOWERS, CONNECTING RODS, CRANKSHAFTS, CYLINDER HEADS, CYLINDER BLOCKS, ENGINES
Capital Reman Exchange, LLC warrants its remanufactured products to be free from defects in material or workmanship and provides a warranty that includes 12 months unlimited miles of which the first 6 months will include parts and labor. The second 6 months will include replacement parts or components either new or remanufactured to OEM specifications. Read about the entire warranty program here.
Call Capital Reman Exchange Today at 1-844-239-8101 For Immediate Sales Service or Read Our FAQ Page to Learn More.