Capital Reman Exchange – Nationally Recognized Remanufacturer of Cummins

©

Diesel Engines and Engine Parts
Why You Should Purchase Engines and Parts through Capital Reman Exchange:
Get Back to Work Quickly – We don't believe in wasting your time.
Save 47% on Average Over Dealers
Same OEM and Aftermarket Parts as Dealer
Full Core Acceptance
Same Day Shipping on Parts
International Shipping Available
Over 80 Years of Remanufacturing Experience
AERA Certified Machine Shop
We are your One Stop Shop for parts and service for Cummins engines. We offer remanufactured parts for the widest range of Cummins engine models. We regularly deliver parts for the following Cummins engines: VT1710, QSK60, QSK78, 855, N14, L10, M11, KTA19, KT38, KT50, 4BT, 6BT, ISX, ISB, ISC and many more. We have everything you need to service and overhaul the Cummins engine on your machine. We also have a large inventory of low hour used Cummins Engines here.

Remanufactured Cummins Engines
Our remanufactured cummins engines offer the same quality as a new engine at a fraction of the cost. We stand behind our work.
New Cummins Parts and Accessories
We offer a complete range of new after-market and OEM parts for Cummins© equipment.
Remanufactured Cummins Parts
Our remanufactured parts offer the same quality as new parts at a fraction of the cost and are always built to OEM spec.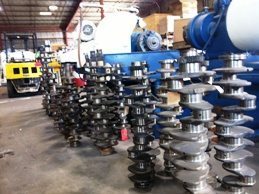 Call for a complete list of the Cummins© engines we service.
Cummins

©

Camshafts
Cummins

©

Lifters / Followers
Cummins

©

Connecting Rods
Cummins

©

Cylinder / Piston Packs
Cummins

©

Crankshafts
Cummins

©

Cylinder Blocks
Cummins

©

Accessories
Call Capital Reman Exchange Today at 1-844-239-8101 For Immediate Sales Service or Read Our FAQ Page to Learn More.