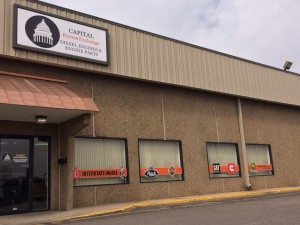 In the fall of 2014 our owners Brian Pfister and Brian Byrne set out to chart their own course. With a diverse business background including experiences with mergers and acquisitions in the financial and industrial markets they had attempted to strike a deal with the bank that was foreclosing on another remanufacturing business with a long history in Denver. It quickly became apparent to them the business in foreclosure was not worth pursuing for of the myriad of reasons and decided they would instead work to fill a void in the Denver market by creating Capital Reman Exchange. The Brians jumped into action and began to construct a business plan that would be focused on quality, timely production and fair pricing that would serve both local and national customers.  Mr. Pfister and Mr. Byrne purchased some assets from the bank during the liquidation of the old company in Denver. In the past year of operations there have been great successes and some unexpected surprises. This is their story.
The biggest challenge to starting in the reman business is the learning curve. Mr. Byrne stated, "The biggest test for us was assembling the right team, sourcing the necessary equipment and establishing business relationships and partnerships we felt would be reliable in the beginning and in the future. Having said that, it is really our team that makes all of the equipment and inventory worthwhile. We spent a great deal of time assembling the right team with the right attitude and the right work ethic." Both Mr. Pfister and Mr. Byrne have stated time and time again that they aimed to "do things the right way from the beginning". The company motto is 'Quality, Customer, Company'. The meaning behind the slogan is simple: Without quality there are no customers; without customers there is no company. Capital Reman Exchange strives to ALWAYS provide a quality product and service that is reliable and is delivered as promised. Mr. Pfister stated, "For some time there was a stigma we had to erase. Many people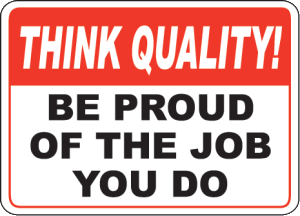 have asked or assumed we were associated with the other company in Denver that was foreclosed on. We try to stress to people when asked that we had no part of that former company in any shape or form. It has been frustrating to deal with that stigma while trying to distinguish ourselves locally as a completely new entity with no overlap there. We are working hard to not only establish our own reputation for quality and service, but also try to educate our customers regarding our background and reasons for establishing Capital Reman. What we have learned thus far is if we treat each customer as our first the company and reputation will take care of itself."
Over the course of this last year there have been some growing pains and obstacles to overcome. However, the biggest hurdles have been met. The company is growing, profitable and will be implementing our phase 2 growth plan. In the past month Capital Reman added 6 new employees and has plans to grow incrementally over the next year. Short term goals include increasing market share locally in Colorado and the surrounding states and establish our home base and continue to serve our customers nationwide. "Taking care of the needs of the diesel market in Denver provides us an opportunity to foster relationships that will last many years into the future. We are excited to continue to meet more and more clients in our local market and learn more about their needs while continuing to plant roots in the local community and working with our nationwide customers." The company has long terms goals as well that include increasing the size of the facility and an emphasis on developing a greater depth of finished inventory. "What's really exciting is that we have found success already and we are small and nimble enough to change directions if and when needed to accommodate the needs of our customers. We are certainly a customer first type of organization" stated Mr. Byrne.