Born with an excess of 40 years of experience, Capital Reman Exchange has extensive and long lasting roots in the heavy and medium commercial engine industry. Capital Reman Exhcange specializes in the remanufacturing of diesel and natural gas engines as well as remanufacturing camshafts, cylinder heads, lifters, crankshafts and connecting rods to meet or exceed OEM specifications. We work with individual equipment owners, fleet sized operations and those in between all over the USA and abroad.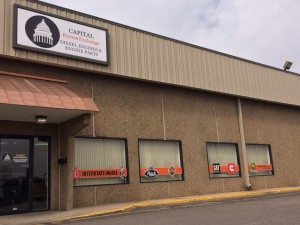 Capital Reman Exchange is proud to call Colorado our home. Based in the Mile High City, we call the Capitol City of Colorado our home, but enusre it is our client's capital equipment and trust we strive to earn each and every day.  We achieve trust through hands on ownership and an employee base that is second to none in skill and training.
Our modern facilities and equipment include our full machine shop and separate engine building departments. These facilities help keep Capital Reman Exchange a cut above the competition and allows us the flexibility to work with customers who are individual owners, fleet managers or anywhere on the spectrum.
We believe our consultative approach to solving problems helps in the delivery of product and services. This approach makes Capital Reman Exchange your best source for remanufacturing, engine building and overhauling your diesel or natural gas engine. We look forward to earning your trust and working with you now, and into the future.